Why is your bank account status still display Pending?
Your bank account status is still pending because you do not send the required documents to our finance once you have completed to fill in your bank account details.
Why do you need to require manually review?
Agoda finance will verify your account information when you provide it to us before sending you a payout. This is to make sure we avoid sending money to the wrong account, and we only need to verify it once.
What do you do to fix it?
After you finished setup your bank account details, you need to provide one of the following documentsand send it to biz@agoda.com with the subject line "Bank Approval_[your property ID]_[your property name]" to verify and approve your bank account:
Photo/Copy of a valid government ID (ID card/ KTP/ passport)
Photo/Copy of the utility bills that match with your government identity
(ie: credit card bill/ telephone bill/ electricity bill)
Photo/copy of your bankbook including account name and number
Profile photo inside your property that matches with your government ID photo (*Optional)
* If you have more than one property, please make sure to set up the bank account for every property and include all the property ID in the same email.
How long does it take for finance approval?
After we receive the required documents, you can expect a response confirming approval or requesting more information within 2-3 business days.
* If you still have not received any updates from us, please send the follow-up email to biz@agoda.com again by entering "Follow up" in front of the subject line.
To check your bank account status, please follow the steps below:
Log in to your account at www.agoda.com/homes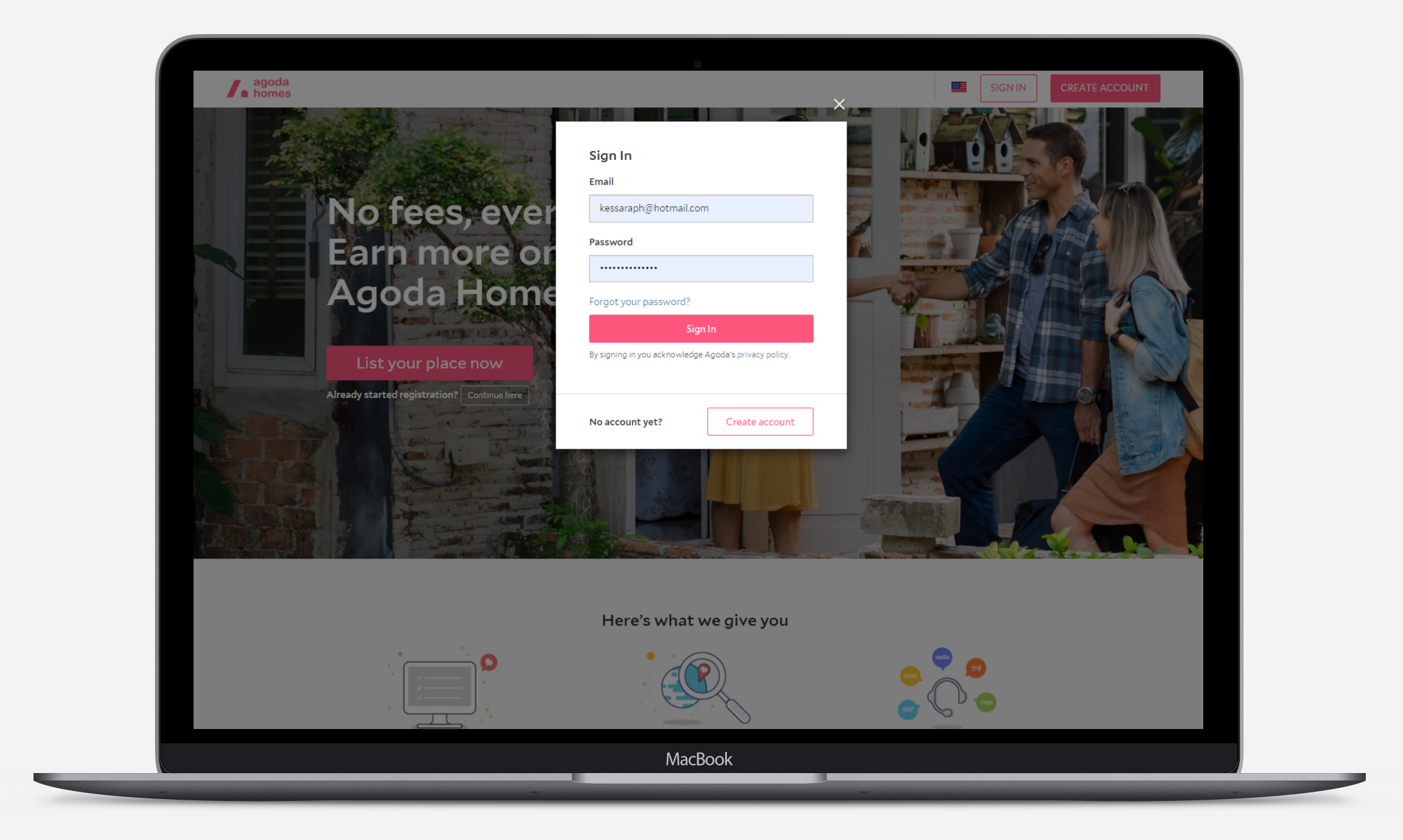 Go to "Payment accounts"
Under Payment accounts section, scroll down to "Account setup"
Pendingmeans your back account is still not get approved yet
Not set upmeans you didn't set up your back account yet
Activemeans your back account is approved and ready to use for payout