You set the nightly price on the Host Manage system. This is what you get paid, unless subject to additional taxes in certain jurisdictions.
From the loaded nightly rate, we calculate a reference sell rate to the guest – which is the rate on which our commission is based and invoiced. This rate is displayed on the booking voucher issued by Agoda.
The reference sell rate is not necessarily the price the guest will pay. Agoda may choose to apply discounts on the reference sell rate, at our own expense, in order to get you a guest. However, this does not affect the nightly rate you load and what you get paid.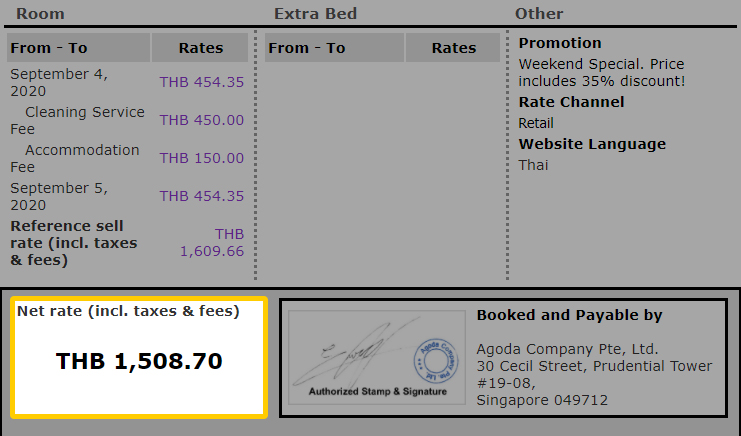 September 1, 2020
To view commission that Agoda charges on your successful bookings based on reference sell rate, go to the Listings page, select Bookings & Earnings, and then View Commission.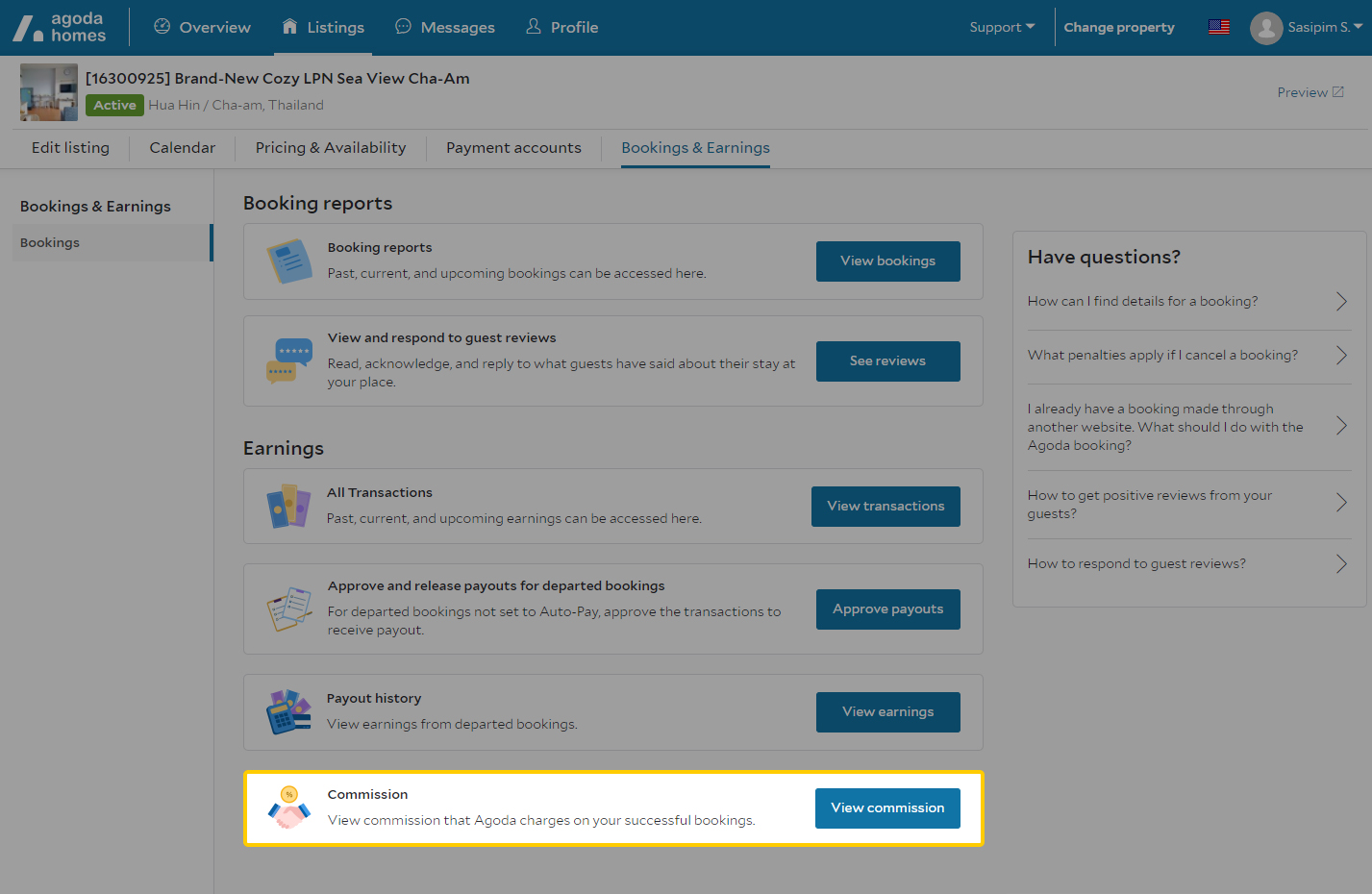 September 1, 2020
Note: You may view your contractual commission on Agoda bookings only on the web version. This functionality is not available on the app.