Ready to list your property? Let's get started by helping you create an Agoda Host Manage account.
Update on Web
Go to www.agoda.com/homes and click CREATE ACCOUNT in the top right. If you have previously booked a stay on agoda.com, you may sign in with the same email and password you used for your booking.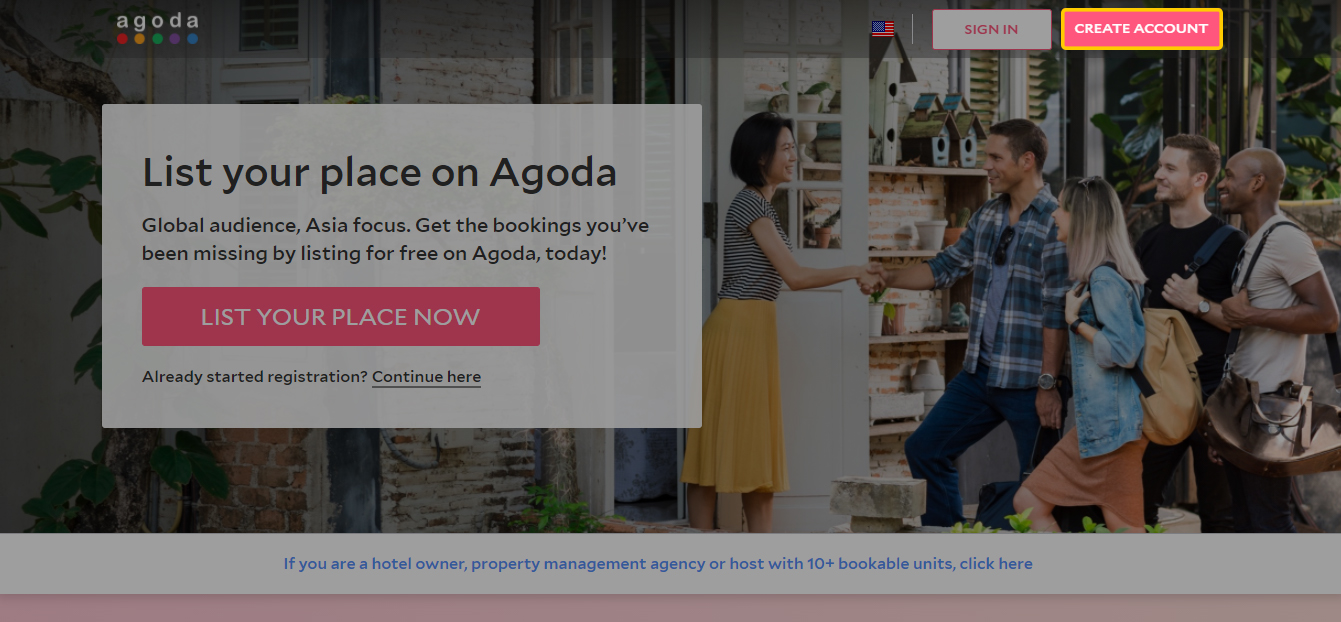 September 3, 2020
In the pop-up window, enter your name, email address, and create a secure password (must be at least 8 characters long). Once done, click Create Account.

September 3, 2020
Update on App
In order to use the host-mode app, you need to have the Agoda traveler app installed on your phone. Download the Agoda app from the App Store or Google Play Store.
Click More on the bottom right and Sign in with the same email and password as on your previous Agoda bookings. If you do not have an Agoda account, use Create account to register your name and email. Then, click Sign up. Click on Host on Agoda Homes to switch to the host-mode.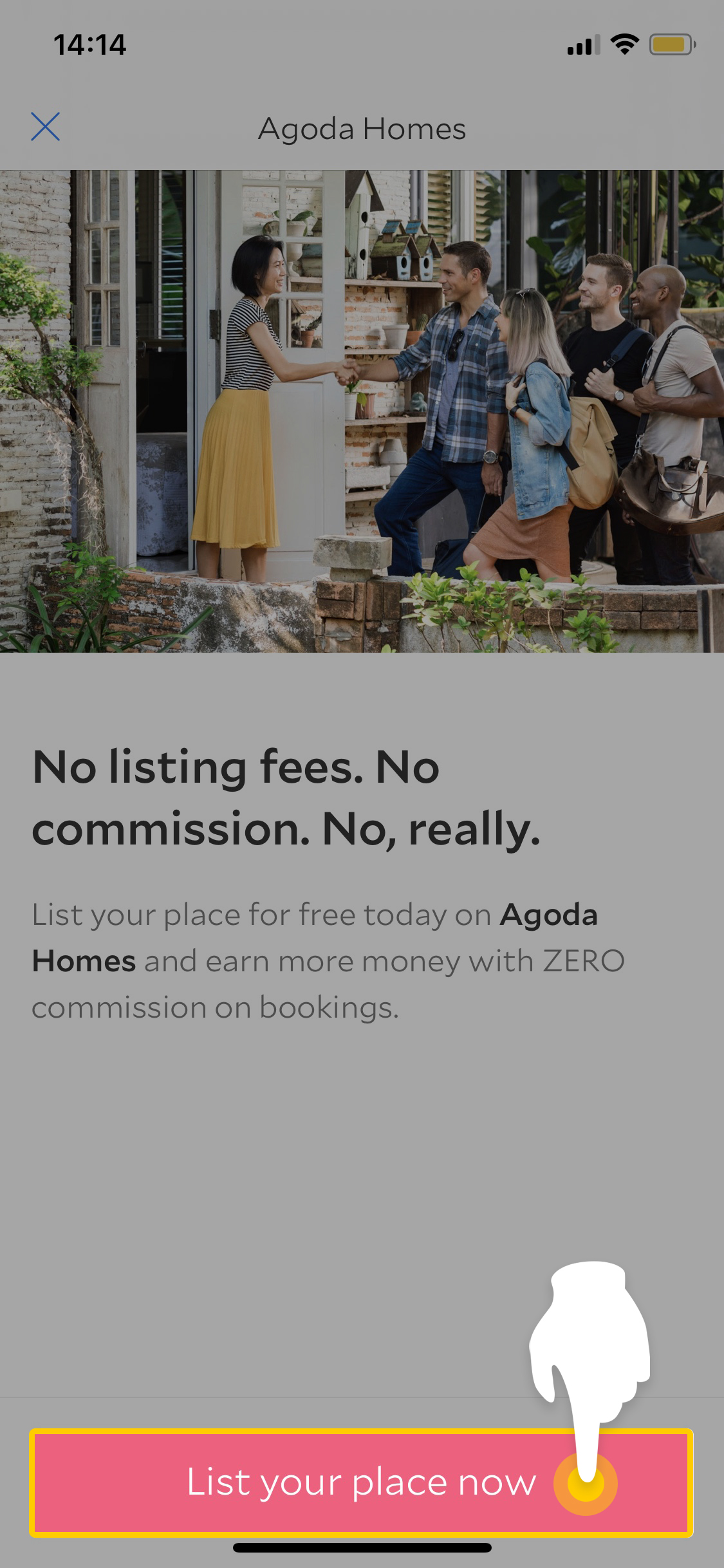 September 3, 2020