This is where you can set up any additional fees incurred during your guests' stay. Cleanliness is important for customers, and we encourage you to be transparent about these costs to inspire trust. We collect both these fees from the guest on your behalf and will pay them out to you after check-out.
Cleaning fee: This fee is the cost incurred by you to clean the property after every

check-out

.

Facility usage fee: This

fee

is

applicable for usage of common facilities

o

n the property, such as

the

swimming pool or fitness center.
Update on Web
To add additional fees after the property is live, go to the Listings page and click Pricing & Availability. Then, go to the Additional fees page.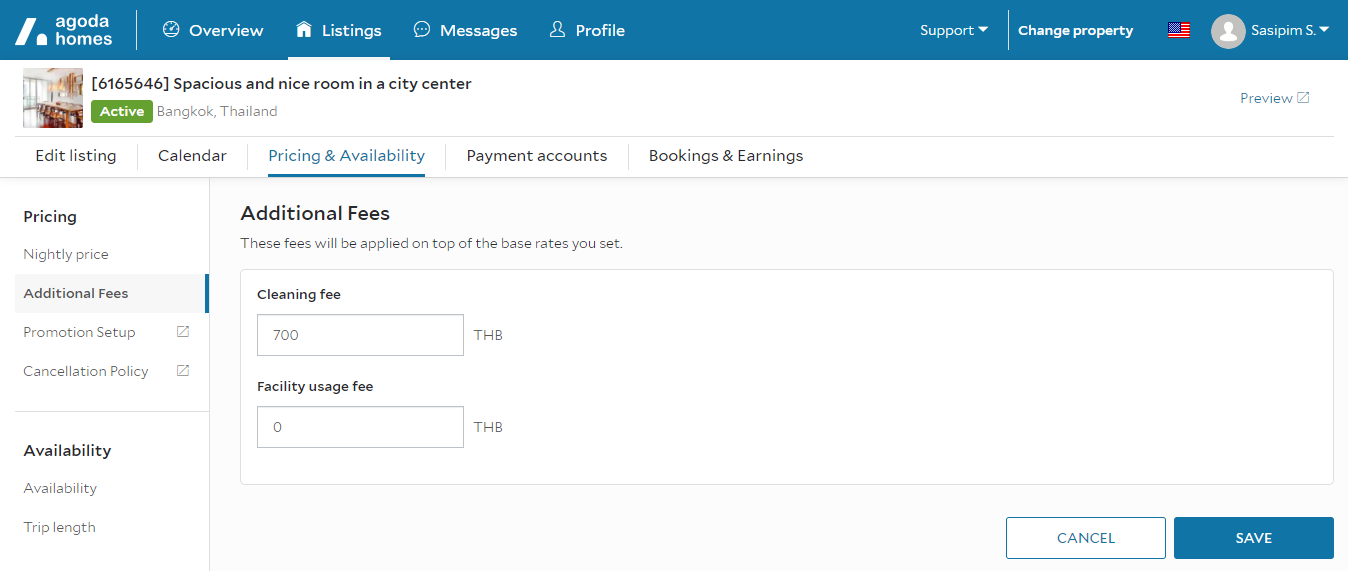 September 14, 2020
Update on App
To add additional fees, tap Listings and go to Settings. Enter the price on Cleaning fee or Facility usage fee and Save.


September 14, 2020