In order to comply with the law in a timely manner, we will commence with the process of registering under the VAT Act and apply 7% VAT to Thai consumers (not VAT registered) bookings made on or after 1 September 2021.
We will rely on the VAT information in our system which was provided by you and that such information is complete, accurate, and correct to the best of your knowledge as of the date you provided it.
The Act Amending the Revenue Code No. 53 B.E. 2564 (2021) ("e-Service Tax Law") regarding value added tax ("VAT") collection by foreign electronic service providers who provide services to non-VAT registrants in Thailand was published in the Royal Gazette on 10 February 2021, to take effect as of 1 September 2021.
As a company registered in Singapore providing electronic service to Thai consumers, Agoda is required to register under the e-Service Tax Law. Under the Act, Agoda is required to remit 7% VAT on amounts earned from Thai consumers to the Thai Revenue Department.
"Thai consumer" refers to a "service recipient who is non-VAT registered in Thailand".
Under the VAT Act:
If you are VAT registered, there should be no impact on you. The e-Service Tax Law confirms that you continue to have an obligation to self-assess 7% VAT on commission earned by Agoda.

If you are 

not 

VAT registered, i.e. you will be considered a "Thai consumer" and Agoda would apply

 

7% VAT on commissions earned from you and remit such amounts to the Thai Revenue Department.
Update on Web 
To update your VAT ID on the web after the property is live, go to the Listings page and click on Edit listing. Then select Tax. Provide the 13-digit VAT ID and click Save.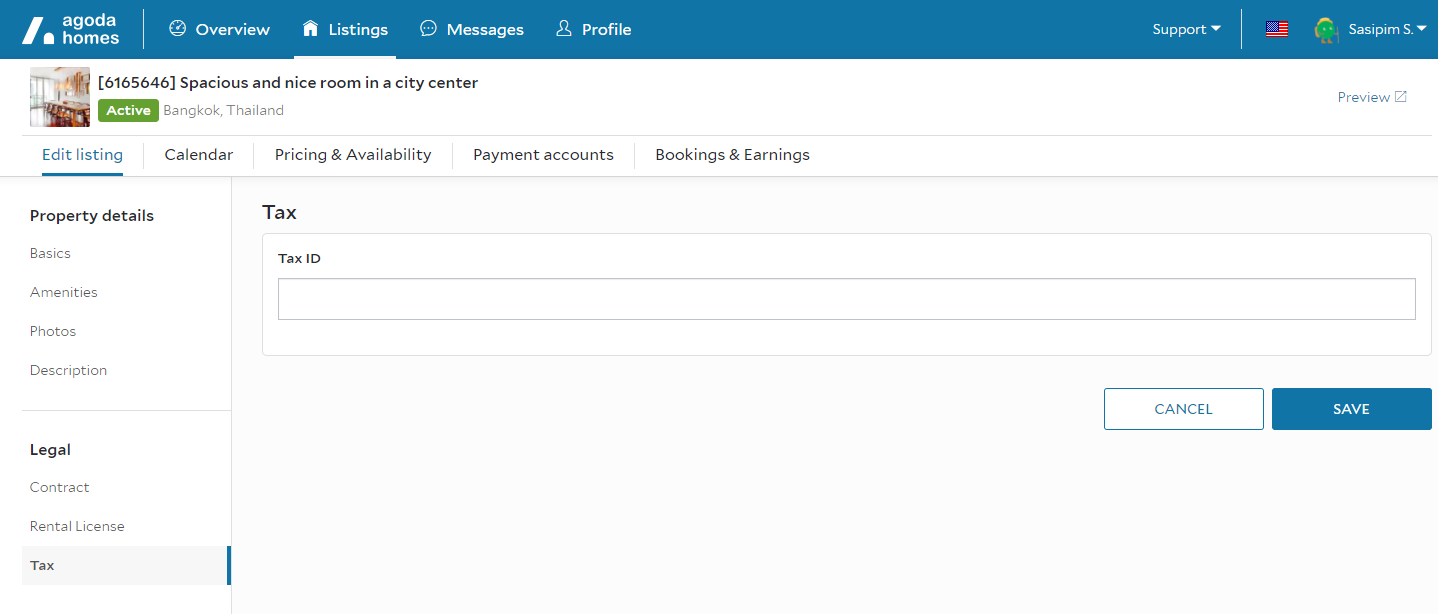 June 11, 2021
Update on App 
Note: The VAT ID can only be updated on the desktop web. This functionality is not available on the app.