In the event you need to terminate your contract with Agoda and deactivate your properties, you can submit a request through the Contact us button.
Update on Web
Under What can we help you with?, select Registration/Listing related, then select Request to deactivate property.

June 11, 2021
Please ensure a very clear subject by providing the following details:
The country in which your property is located
Property ID
Phone number to reach you
Property name on Agoda
Note: Shall you wish to deactivate more than 1 property, please put all property IDs and property names in the description section.
In order to grant your request, kindly provide information related to:
Confirmation that there are no future bookings.
Confirmation of no outstanding payouts
In cases when you are not able to honor any future bookings, you will be required to find alternative accommodation for the affected guest. If relocation is still not an option, you must compensate Agoda to cover the costs of relocation for those guests.
Please note that once your deactivation request is completed, we will not be able to restore your listing and you will be required to register again for any future partnership.
Update on App
You can submit a request to deactivate your property by clicking here or go to the Overview page, click ?, then Need help?. Please ensure a very clear subject with all required details before submitting to Agoda.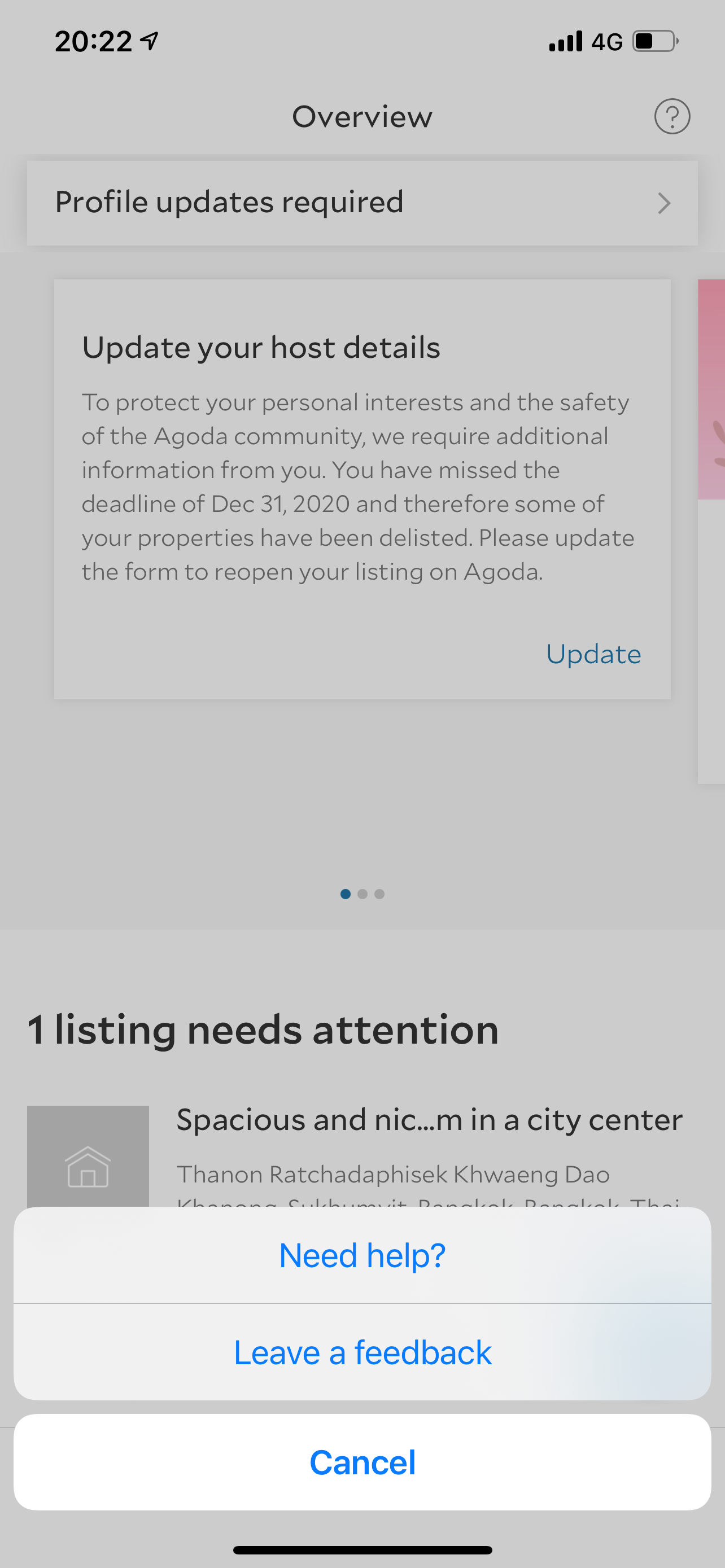 June 11, 2021