When your property receives a booking, you will receive an email confirmation from us. In case you miss the email notification, you may check your upcoming bookings in host manage.
Here is a checklist for you to ensure that a booking is confirmed before allowing guests to check-in:
Booking confirmation: The customer is able to present the booking confirmation voucher (soft/hard copy).
ID verification: The customer checking in is able to present an ID with the same name as on the booking confirmation. 
Booking notification: You will receive a booking hotel confirmation voucher from Agoda. Check to see that there have been no other communications from Agoda with regard to any booking status changes. 
Any bookings made through Agoda will be reviewed and verified to prevent any fraudulent activity.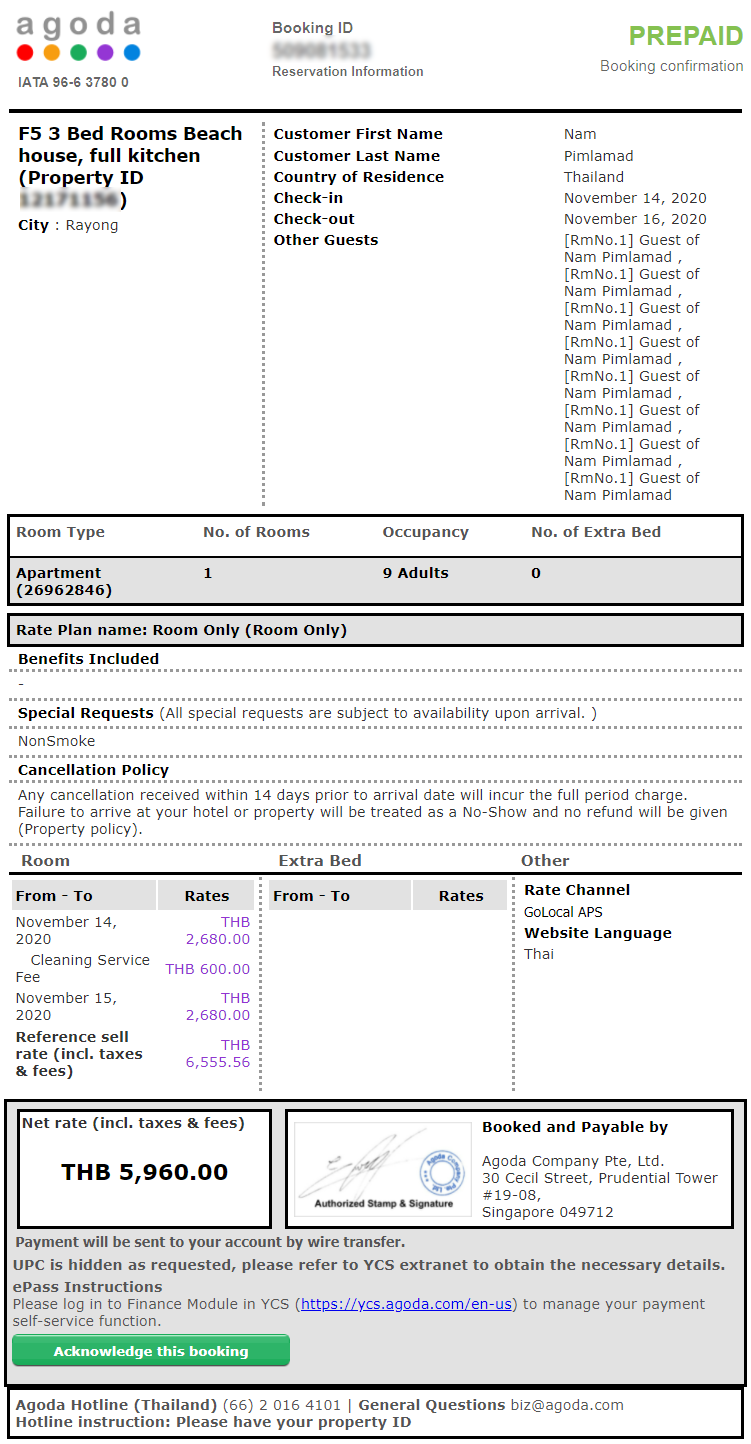 August 7, 2020: Booking confirmation email notification sample
Be sure to verify the identity of each person who checks in for a stay, ensuring that the person is the correct guest or another authorized person named in the booking.
You are advised to secure a room deposit from guests upon check-in, which must be refundable upon check-out, to insure against property damage. You may add a property policy in house rule section and communicate with customers about this policy before check-in.
Agoda will not be able to collect security deposits on your behalf and will not be responsible for any damage done to your property during any guests' stay.
Note: If you do not receive booking confirmation from Agoda or find that the booking status is canceled, please reach out to the Agoda Customer Service team to check on the booking status.