Current trends show an increase in family bookings, we also discovered that booking with children allowed have a 48% higher ADR (Average Daily Rate) than a 12% lower cancelation rate compared to non-family bookings.
Now introducing Agoda homes child policy
Allow children to stay free on existing beds for all room type
Children's age range is 2-12 years old
Max occupancy now includes children as well. (max occupancy = Adult + Children)
How to update
To manage the max occupancy on the web after the property is live, go to the menu Setting - Room setup - Choose your room type - Click room occupancy - select number of guests allowed in this room that you would like to adjust, click allow children in this room (Yes or No) and click save.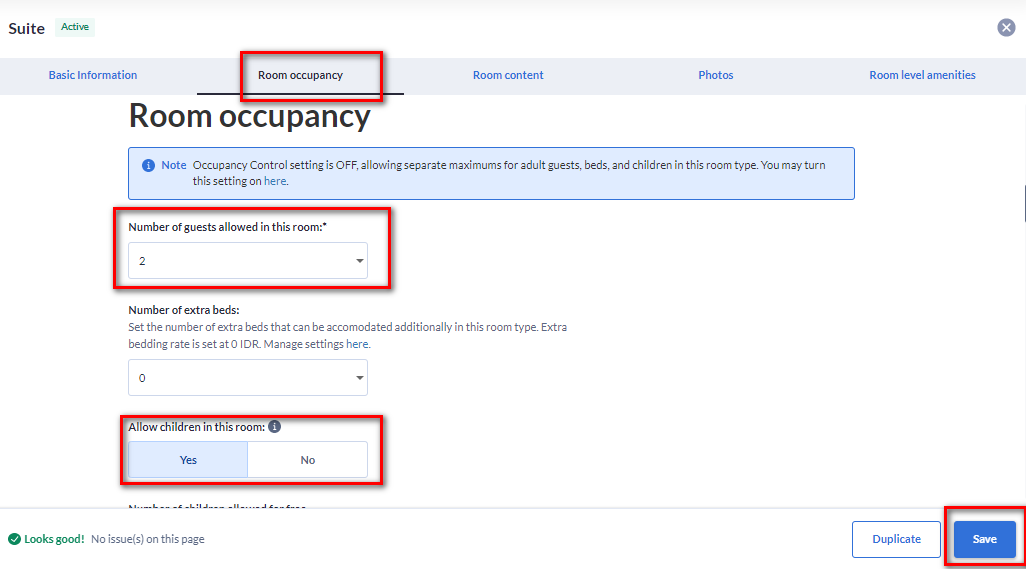 Frequently Asked Questions 
Who does this change impact? 
Agoda Homes multiroom properties.
How does this settings work? 
Properties will now be able to indicate they accept children stay for free.
Why is this good for my property? 
Increase your exposure to family bookings.
What if I don't want to allow children to stay for free? 
If you do not wish to allow children to stay at your room, please update as above instruction
What should I do if I have questions about this? 
Please submit your questions/concerns via the Support button on Host Manage.